Snap-in alarm movements
Quartz snap-in alarm movements for table clock. Available with or without alarm. Powered by AA stylo or Lr1 mignon batteries. Wide range of plastic or aluminium clock hands in black, white, grey and silver color. Possibility of accessories for example metal covers or metal fixing rings. Comply with the relevant EC directives and RoHS. 2-year warranty.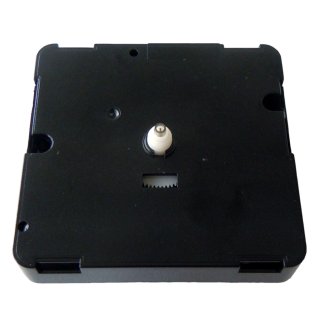 Snap-in alarm movement 5x5
art.: SVEQUAW
Description:
Quartz Snap-in movement with alarm, W 6.1 mm. Battery: Stylo AA 1,5v.
- Total shaft lenght H 6,1 mm
- Measures 52X56X16 mm