Stickers numbers for clock
Our clock number stickers are easy to utilize and due to their flexibility and self-adhesiveness, they are adaptable to even the most difficult surfaces. These items are entirely made within our company, thus making customization possible based on specific customer requests. They can be used on various types of articles, as they are practical and economical. They are ideal for table or wall clocks, gifts and favors.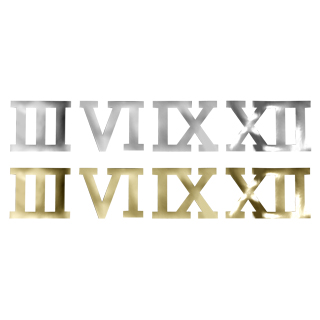 ART: STICKER SET 4 NUMBERS
Description:
Set 4 numbers available in the 4 sizes: 15 , 22 , 30 e 80 mm gold and chrome. On request possible different sizes and colors.