Sticky dials for clock
Our sticky dials for clock are entirely made within our company. These resin dials are practical and economical, ideal for creating modern and stylish clocks, gifts and favors. The resin coating generates a very pleasant convex effect. Customization in design and size is possible on request.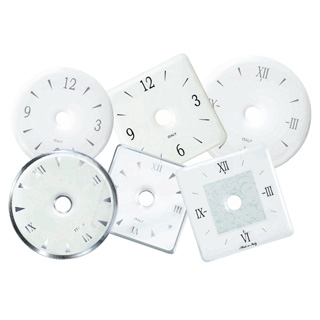 STICKY RESIN DIALS
Description:
Sticky resin dials available in 2 formats: 60x60 mm e Ø 70 mm.