Clock stickers
Our dials and our complete sets of numbers in resin are clock stickers made with a very pleasant convex effect. Available in several sizes, very easy to use thanks to their flexibility and stickiness, adapting well to rough surfaces. These resin applications are entirely made within our company, making it possible to personalize and satisfy customer's requirements. Used on a variety of objects, they are practical and inexpensive. They can be used for the creation of modern style clocks, gifts and party favors.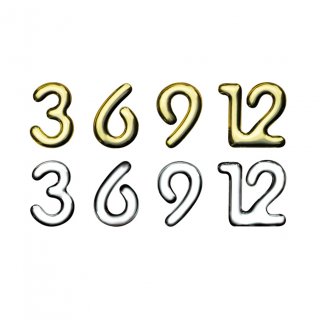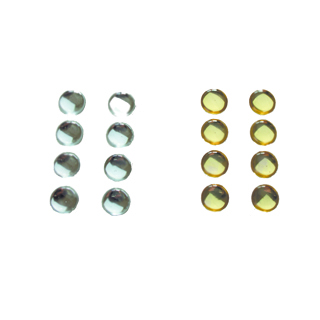 ART: RESIN SET 4 NUMBERS
Description:
Set 4 numbers , available in the 3 sizes : 15 , 22 , 30 , 36 e 60. mm gold and chrome. Also available 8 hour ponters of Ø10 in gold and chrome. On request possible different sizes and colors.